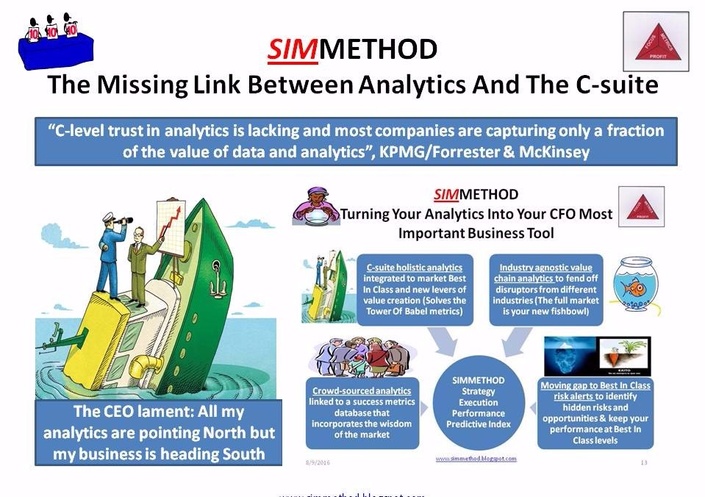 How To Identify And Measure Your Strategy Execution Risk - The Performance Measurement and Risk Calculation Methodology - SIMMETHOD
A New Way To Measure And Predict The Risk Of Your Strategy And Execution - Unique Benefit - The Operational Risk Alerts Of The Best In Class
Enroll in Course
Selected as one of the ten most innovative products by the Department of Trade and Regional Development" NSW Australia

Unique benefit – 3 months complimentary risk alerts to reduce your strategy/execution risk, fend off competitors coming from different industries with different business models and enable you to operate at a Best in Class level of performance.
Why Is This Course

According to Accenture and Capgemini, over half of the companies on the Fortune 500 have disappeared since the year 2000 and according to IBM and Deloitte CFOS insights over 50% of CFOs think that they are not effective at measuring and managing performance and two of their major concerns are execution missteps and predicting competitors next steps.
Why do Businesses fail, fail to perform or miss their targets?
It is hard to prevent what you do not know. This is why the SIMMETHOD algorithms blend a mixture of operational, financial, human resources and crowd sourced data to help you to fend off current and potential future competitors irrespective of the industry they are coming from.
Unlike static and silo-based industry ratios, SIMMETHOD holistically measures the dynamic relationships (competitive advantage) between Businesses and their value chains and creates unique risk and performance leading indicators that are linked to a competitive intelligence database based on the SIMMETHOD 7 Laws of Best In Class Performance.
As a result of the outcomes achieved by the SIMMETHOD risk alerts, senior executives have been promoted, companies have saved many of millions of dollars, new income generated business models have been adopted and conflict-prone outsourcing contracts redesigned as a win-win situation for all parties
---
Who Is This Course For?

The course is designed for Financial and Operational senior executives, Directors, Risk Officers, Auditors, Strategic Planners and Performance Improvement executives. Previous clients have included Banks, Insurance, Telecom, Shopping Centers, Government, Human Resources and Financial companies.
---
About This Course
This course has been previously delivered at CAECE University Argentina, ISACA (Information, Systems, Audit and Control Association) and a large number of leading Australian and international companies.
The course is theoretical and practical containing a variety of risk strategy/execution assessments, forms, metrics and Best In Class and risk benchmarks. It's delivered mainly in the PDF format.
A new and unique feature of this course is that includes a complimentary 3 month subscription to SIMMETHOD Risk Alerts that will enable you to apply all the concepts of the course in your own company in order to assess your level of risk and compare your company versus the market Best In Class.
The risk alerts provided during the 3-months complimentary period will enable you to determine your gaps to Best In Class performance, your competitive advantage, the risk embedded in your strategy and execution and the likelihood that your company will be disrupted by new competitors with improved business models.
This course will help you find gaps between your strategic plan and your execution, align your operational and financial metrics and set up and receive early warning alerts of risk and opportunities.
Upon successful completion of all quizzes and exercises you will get a Certificate of Completion from Global Risk Academy
Your Instructor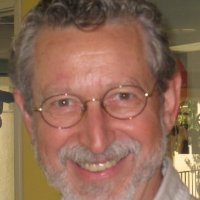 Back in Argentina where I grew up, my parents sent me to buy 10 meters of rope for our sailing boat. To my surprise, the owner of the shop asked me to measure and cut the rope on my own.
I could not let the opportunity pass, so I measured and cut 11 meters of rope. I handed them back to the shop owner and with a big smile I said:"Here they are, 10 meters of rope".
The shop owner thanked me with an even bigger smile and replied: "Thank you so much" and as he proceeded to put them on a scale he advised me" "We sell them by the kilo".
This incident started within me a passion for success metrics, leading indicators and Best in Class performance and gave birth to SIMMETHOD driven by the belief that: The way you measure will determine your results.
However, in the new era of intelligent products, the Internet Of Things and digital economy, is the way we measure corporate risk and performance broken and failing the C-suite as evidenced by the latest research?
In spite of billions of dollars spent on predictive analytics, forecasting and business intelligence, why do business fail to perform or continue to miss their targets? Is it due to internal decision making or external circumstances beyond management control?
As uncovered by the Fortune 500 Editorial Team, SIMMETHOD premise is simple: businesses will succeed or fail due to internal decision making rather than external circumstances beyond management control.
Consequently, to improve the quality of your decision-making capabilities, SIMMETHOD's algorithms review 1000's of financial, operational and crowd sourced data across a range of industries to uncover why some businesses keep on winning irrespective of external market conditions and prepare unique Best In Class profiles and risk alerts that will enable you to:
1) Calculate your gap to Best in Class performance and set up early warning risk alerts,
2) Measure and predict your ability to strategize and execute against the market Best in Class,
3) Align the metrics of your CIO and CMO to your CFO,
4) Fend of current and future competitors and
5) Link your products and services to your customers' levers of value creation converting them into your customers' CFO most important business tool.
SIMMETHOD Strategy And Execution Performance Predictive Metrics and Risk Alerts were created by the wisdom of the crowds and Jorge Tabacman, a former recipient of Honeywell's Pacesetter award for Professional Excellence, Westfield's CIO and award winning lecturer and consultant, the author of a book: Converting Information Into Assets and the developer of performance improvement and risk minimization social media channels with over half a million readers including over 300 global Universities and Colleges.
Partial List Of The Clients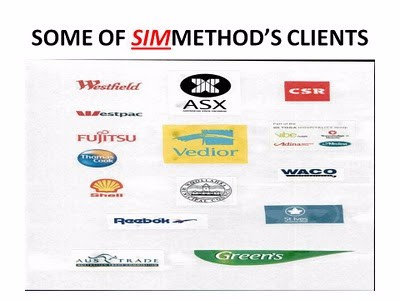 Additional Feature #1: Course Software That Keeps You On Track
The course software is very easy to use. It tracks your progress for you, allowing you to come back right where you left off. This keeps you organized and helps you focus your time on learning.
You can access the course anytime, from any device. Watch the presentations,videos and downloadable materials on any tablet or smartphone.
Additional Feature #2: Ability to collaborate with both author and other students, ask questions and make comments.
Your Satisfaction Is Guaranteed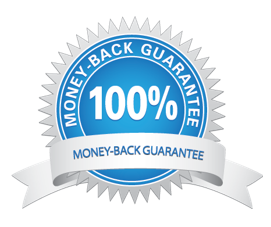 Our goal is to help you become a better Risk Manager so you can take your career to the next level.
I want you to use this course as a resource for continued learning. If you take the course and are not satisfied with what you learned, you can get a full refund.
Your satisfaction is guaranteed by our 100% money-back guarantee refund policy.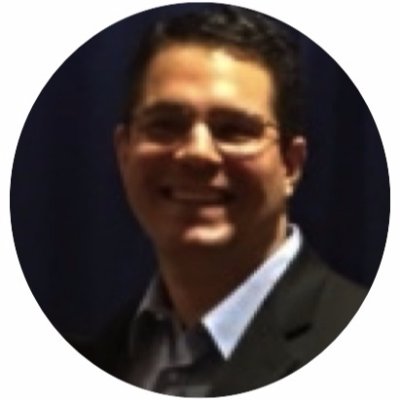 What Others Are Saying

"SIMMETHOD unique system of risk reductions early warning value chain and industry leading indicators set up against a constantly updated competitive intelligence database provides hard to obtain insights into threats and opportunities". "By companies comparing themselves to industry and market metrics they can truly assess factually how well they are performing against their competitors and how they need to improve". "This is a powerful methodology that is needed in the marketplace"
- Steve Maloney, Strategic Account Executive at Salesforce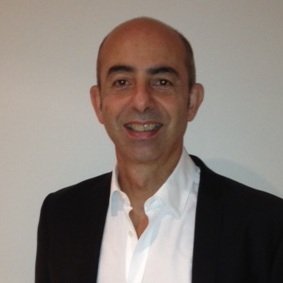 What Others Are Saying
"SIMMETHOD is the ability of any principal within a business to navigate the myriad of financial processes and arrive at the focal point of what makes the business successful. It is a comprehensive methodology that translates a company's strategic objectives into a coherent set of performance measures, ultimately adding real dollars to the bottom line"
- Edmund Khalaf, Group VP and Asia Pacific CFO, Randstad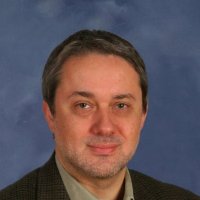 What Others Are Saying

"Consider SIMMETHOD to link Business Intelligence and analytics software to business performance improvement"

- Boris Evelson, VP of Business Intelligence, Forrester Research
Frequently Asked Questions
What if I am unhappy with the course?
We would never want you to be unhappy! If you are unsatisfied with your purchase, contact us in the first 30 days and we will give you a full refund.
How this course will benefit me?
By enrolling in this course you will:

- Gain critical insights into operational risk and how it can be successfully managed and controlled;
- Understand and utilise current best practices
When does the course starts and finish?
Once you join, you'll have lifetime access to a completely self-paced online course available on any device. You can decide what content you want to start with, when you'd like to start and when you'd like to finish. You will also get all future updates that we will regularly provide.
Will I get access to future updates?
Absolutely! When enrolling in this course, you get all future updates for life! This course is already fully comprehensive, but we will be adding even more sections as you progress on your journey. You will recieve an email when these updates are available for viewing.