Why Is This Course

We are all under continual attack in our cyber environments. The bad guys are looking for every weakness they can find and exploit. For this reason a critical step you need to take is to identify your cyber exposures, understanding that they are not all technical.
The first step in securing your cyber environment is to know where its weakness are, then you can take the appropriate action to address them. If you do not know them all then you leave yourself, and your organization exposed.
This course provides you with a framework, and questions you need to get answered, to do just that. Identify your cyber exposures.

About This Course
This course is one of three courses. The first course - Understanding Cyber Exposure provided an overview of cyber exposure and how to address it.
This course examines in depth how to identify your cyber exposures, and the third course, Managing Cyber Exposures- Program Management , provides a guidance on how to manage the cyber exposures you have identified.
These and many others can create cyber vulnerabilities for the organization that go unrecognized until they create major problems. By taking this course you will gain an awareness of the wide range of exposures that exist and how to identify and manage them.
The course is broken into 11 modules each less than 10 minutes in duration to allow it to fit into busy schedules.
At the end of the course there is a quiz that will let you know if you understood the concepts presented.
When you complete the course you will be able to create a framework to Identify your cyber exposures

Upon successful completion of all quizzes and exercises you will get a Certificate of Completion from Global Risk Academy

Who This Course Is For?
The course is designed for all who have an interest, or concern, regarding cyber threats to gain a broader view and understand that cyber threats are not just a technical issue. These are not courses in how to best create firewalls.
C level executives could certainly gain in having a broader understanding of the threats their organization faces.
IT managers and staff would gain an understanding of the wide range of threats their organizations face and the need to reach across the organization to communicate and assist.
Cyber threat practitioners can gain by having additional information that will assist their efforts in gaining support and resources.
If you are responsible, at least in part, for implementing and operating an organizations cyber threat program, this course is for you.
Limited Bonus - 6-month Complimentary access to an Advanced Risk Tool
100 first students who join the course will get a 6-month Complimentary access to RISKID, the innovative Collaborative Risk Management software. The main reason of this limit is that we don't want to overwhelm the support team.
RISKID is a risk assessment tool for organizations and projects that allows full support in identifying, analyzing and assessing risks.
RISKID offers the possibility to monitor the risk analysis process and periodically make adjustments based on the latest developments and insights.
So you can start implementing your theoretical knowledge gained during your study of the course material in the practice, creating actual assessments, analyzing and monitoring your risks.
The clients include such large and diverse customers like Arcadis, ProRail, Erazmus University and more.

RISKID is very flexible. It can be configured to support various risk management standards, such as ISO 31000, RISMAN, COSO, INK-model, FMEA, HSSE, PRINCE2 or Solvency II.
---
Bonus #2: The Cyber Exposure Awareness Survey - to help you get a quick read on how aware your organization is of their cyber exposure.
Take your first steps in understanding your organization's cyber exposure awareness. Answer eight multiple choice questions and your responses will trigger immediate feedback. At the conclusion, we will provide you with an estimate of the level of your cyber exposure awareness based on your answers.
---
Additional Feature #1: Course Software That Keeps You On Track
The course software is very easy to use. It tracks your progress for you, allowing you to come back right where you left off. This keeps you organized and helps you focus your time on learning.
You can access the course anytime, from any device. Watch the presentations,videos and downloadable materials on any tablet or smartphone.
Additional Feature #2: Comments Section on Every Page
Your Satisfaction Is Guaranteed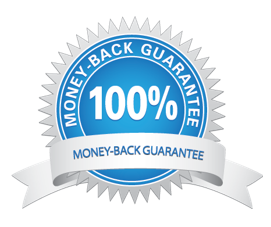 Our goal is to help you become a better Risk Manager so you can take your career to the next level.
I want you use this course as a resource for continued learning. If you take the course and are not satisfied with what you learned, you can get a full refund.
Your satisfaction is guaranteed by our 100% money-back guarantee refund policy.