The Outline.
I Introduction.

Why do we care about risk? A general discussion of the contrast between a traditional Modern Portfolio Theory and investment philosophy and the risk allocation philosophy.
Why it is preferable to monitor and analyze risk and allocate dynamically.
Setting the framework for Risk Management Program
- Goal setting
- Risk management authority
- The Risk of being different
- Rules-based Imperatives
How to measure success
- Critical paths
- Transparency Mandate
- How to limit dependency on Judgment
You will learn how to set the stage for taking a risk approach to balance sheet and investment management.
II Risk and weather: Farmer's Almanac vs. Doppler Radar analogy.
• The Picture vs the Movie
- Ex-ante vs ex-poste measures of risk
- Value At Risk strengths and weaknesses
- Importance of Liquidity
• Targeting risk
• The case for Baysian thinking
• Risk Systems
You will learn that risk analytics must be appropriate to the exposures in question and how to make exceptions for those that do not fit the framework.
III Difference between Balance Sheet Risk and Investment Risk
• Ferrell Capital Tool Kit Presentation
• Alligators
- Parabolic Curves that define the expected Range of Outcomes
• Key Drivers to distill thousands of positions to manageable factors
- Risk Contribution
- Incremental risk
• Correlation Matters
- Risk Compression
- Diversification
You learn to adjust the frequency and speed of risk measurement to the ability to effect the outcome of change.
IV More detailed discussion of the role of risk monitoring and analysis in creating an agile, dynamic investment vehicle that adapts to changing market conditions.
• Risk Allocation vs Asset Allocation
• Why Dynamic allocation is preferable to Static allocation.
• Knowing the limits of practical knowledge utilization
• How to use what you learn
- Hedge
- Reduce exposure
- Turn off the analytics and find SHELTER!
• How a good system tracks conditions market when environment is favorable.
• How to park assets in cash when conditions are difficult.
- The risk of Getting Out = Getting In
• Specific historical examples
You learn what can be done to avoid calamity when risk threatens franchise value.
V Risk Bubbles
• The relationship between volatility and correlation and range of outcome
• Bubble movie
Movie teaches the subtle to dramatic ways that changes in market conditions change over time.
VI Risk- adjusted returns are critical
• Sharpe Ratios
- Why they Matter
- Incremental Value
• Marginal Sharpe Definition
• A Bubble movie illustrating effects of market conditions on Sharpe.
You learn how to measure risk and apply to all returns for fair comparison.
VII Market Forecasts and Market Activity
Discussion of the advantages of real-time (daily) monitoring and adaptation to the market conditions, as opposed to the set-and-forget approach of traditional portfolios.
• Picking the right benchmark
• Benchmark construction
• Cap-weighting
- Strengths
- Weaknesses
- Equal Weighting
- Uses
• Setting Risk Limits
- How to set limits
- Implementation
- The downside of over-control
- The upside of losing less
• Times of crisis
- Bear markets
- Bear market rallies
- Short squeezes
You learn the value of tactical risk allocation for investment portfolios.
VIII The Press and its Effect on Markets
• A discussion of how financial and world events in the mediaPress are reflected in the data, and how risk allocators respond.
• Financial press objectives
- Why pundits seldom add value
- What they do provide
- How to listen
- Information verification
• Difference between information and insight
- Vulnerability of Forecasting
- Why economists/money managers/journalists do it anyway
- Knowing what we DON'T know
You will learn to differentiate the media's relentless pursuit of advertising sales vs. meaningful news.
---
Additional Feature #1: Course Software That Keeps You On Track
The course software is very easy to use. It tracks your progress for you, allowing you to come back right where you left off. This keeps you organized and helps you focus your time on learning.
You can access the course anytime, from any device. Watch the presentations, videos and downloadable materials on any tablet or smartphone.
Additional Feature #2: Ability to collaborate with both author and other students, ask questions and make comments.
Your Satisfaction Is Guaranteed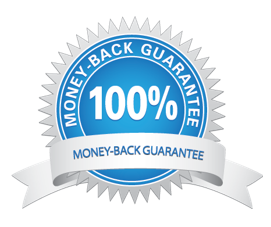 Our goal is to help you become a better Risk Manager so you can take your career to the next level.
We want you to use this course as a resource for continued learning. If you take the course and are not satisfied with what you learned, you can get a full refund.
Your satisfaction is guaranteed by our 100% money-back guarantee refund policy.