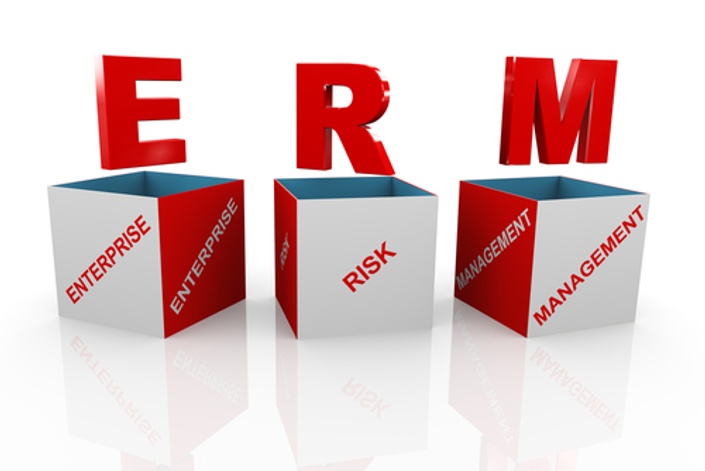 Developing a Strong Enterprise-Wide Risk Assessment for Your ERM Program
Learn how how to create/develop enterprise-wide risk assessments and what the Risk Assessment System is about,
Enroll in Course
WHEN

11 September 2018 Thursday | 11:00 AM PDT | 02:00 PM EDT | Duration: 90 Min - Online
What You Will Learn
This course will teach you how to develop enterprise-wide risk assessments and what the Risk Assessment System is about, how the Risk Assessment System works together with the CAMELS rating from the regulatory perspective. Learn how to identify unique risks to your institution that are beyond the regulators' top risk categories. Learn about the various risk assessments and the areas you need to assess in your banks.
Why You Should Attend
Enterprise Risk Management has been around since the 1980's but it has now become more prominent in the banking industry due to increased global risks. Banks that have an ERM Program established are better positioned to grow successfully.
Strategic-minded institutions do not strive to eliminate risk or even to minimize it – they strive to manage risk at the enterprise-wide level. These enterprises seek to manage risk exposure so that, at any given time, they incur just enough of the right kind of risk—no more, no less—to effectively pursue their strategic goals. This is referred to as "Optimal Risk-Taking."
This course will take you through a step-by-step process to develop Risk Assessments to address key areas of your institution. The presenter will share her experience in developing an enterprise-wide process to conduct Risk Assessments in a practical, sustainable, and easy way to understand.
You will walk away with practical tools and examples you can implement in your organization immediately.
Areas Covered in The Course:
Overall view of Enterprise Risk Management and key components
The three key areas of ERM and how Risk Assessments fit in
The Risk Assessment Process & Key steps
How to identify and assess your bank's risks enterprise-wide
What is a Risk Assessment System (RAS) and its relationship to CAMELS rating
The top eight risks and other important ones
How to develop appropriate Risk Assessment Criteria
How to conduct an ERM Risk Assessment using a Matrix – The core of risk assessments
Annual Risk Assessments recommended
The various types of risk assessments based on the area of risk and what they consist of
Who Will Benefit:

Risk Managers
Chief Risk Officers
Compliance Officers
Chief Operating Officer
Chief Credit Officer
Entire Risk Management Team
Course Curriculum
Lecture 1
Available in days
days after you enroll
Main Module
Available in days
days after you enroll
Your Instructor

Marcia (Marci) Malzahn is the president and founder of Malzahn Strategic, a community bank consultancy focused on strategic planning, enterprise risk management, and talent management. Marci has 23 years of banking experience, the last ten as the EVP/CFO/COO of a community bank she helped start where she oversaw all the bank operations areas, including finance, IT, compliance, internal audit, deposit/loan operations, office management, risk management, and HR. In her last year as EVP/COO/CRO, Marci created and focused on the bank's risk management program. She was also the corporate secretary of both the holding company and the bank.
Before starting the bank in 2005, Marci took a detour from banking for five years and worked for a $34 million revenue non-profit organization where she led IT, HR and Finance. Marci's extensive experience in banking infrastructure and her passion to help other banks succeed led her to establish Malzahn Strategic in 2014.
Marci is the recipient of a number of professional awards, is a published author of three books and an international bilingual professional speaker, speaking frequently at banking conferences and associations as well as webinars. Marci holds a B.A. in business management from Bethel University and is a graduate of the Graduate School of Banking in Madison, Wisconsin.

Recent Results

Diane Merrifield - Principal at MindBridge
Marci is not only a highly accomplished banking leader, but a person of great passion and desire to make a difference. She leverages her years of experience to helping community banks succeed in today's challenging environment, while also committing her time and talents to professional and community organizations that share her vision.
Frequently Asked Questions
How to join the course?
You will be contacted via email you provided during your registration. In this email, you will get further instructions on how to proceed with the training.