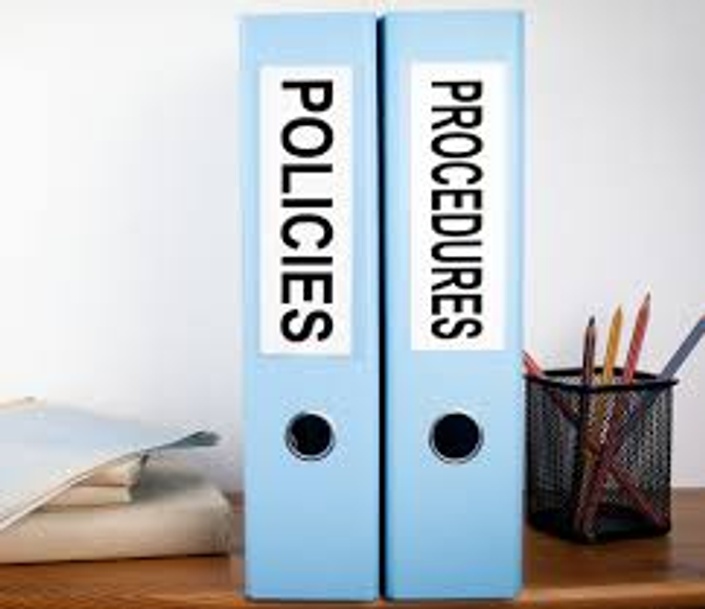 Credit Policies - Writing, Implementing and Maintaining
Learn what should be in a credit policy and how to write it to be easy to understand and easy to follow and meet the regulatory expectations
Enroll in Course
WHEN

26 February 2018, Tuesday | 09:30 AM PST | 12:30 PM EST | Duration: 60 Min - Online and further on demand
What You Will Learn
Minimum requirements of a credit policy
Credit risk appetite and credit risk tolerance statement
Regulatory expectations for credit policy contents
Credit analysis and underwriting guidelines
Credit approval authorities
Lending authorities
Credit policy exceptions
Portfolio limits and concentrations
Loan documentation requirements
Satisfactory risk, higher risk, unacceptable risk borrowers
Credit policy maintenance
Why You Should Attend
A well written credit policy spells out clearly a financial organization's credit culture and strategy.
If you want an effective, practical credit policy, you will learn how to write, implement and maintain a body of policy that lenders and credit approvers respect, obey and support.
Learning Objectives:
Understand the supporting role that credit policy plays in credit culture and credit risk management
Learn the basic requirements of a credit policy in meeting regulatory expectations and documenting the organization's credit strategy
Explain how to write clear and concise credit policies
Who Will Benefit:

Credit risk management
Credit policy officers
Credit policy managers
Chief credit officers
Loan review officer
Auditors
Compliance officers
Risk managers
Course Curriculum
Lecture 1
Available in days
days after you enroll
Main Module
Available in days
days after you enroll
Your Instructor
A frequent speaker, instructor, advisor and writer on credit risk and commercial banking topics and issues, Dev is principal of Devon Risk Advisory Group and engages in consulting, speaking and training on a wide range of risk, credit, and lending topics.
As former SVP and senior credit policy officer at SunTrust Bank, Atlanta, he was responsible for developing, implementing, and administering credit policies for SunTrust's wholesale lines of business--commercial, commercial real estate, corporate investment banking, capital markets, business banking and private wealth management.
He also spent three years as managing director and credit approver in SunTrust's Florida commercial lending and corporate investment banking areas, respectively. Prior to SunTrust, Dev was chief credit officer for Barnett Bank's Palm Beach market. Besides stints at other banks in Florida, Kansas City, and Ohio, Dev's experiences outside of banking include CFO of a Honolulu construction company, combat engineer officer in the U.S. Army, and college economics instructor in Hawaii, Missouri, and Florida. A graduate of Ohio State University and the ABA Stonier Graduate School of Banking, he earned his M.B.A. from the University of Hawaii.
Dev serves as an instructor in RMA's Florida Commercial Lending School, the Stonier Graduate School of Banking, the Southwestern Graduate School of Banking, the Pacific Coast Banking School, and the American Bankers Association's (ABA) Commercial Lending. His school, conference, and workshop audiences have included participants drawn from the ABA, RMA, OCC, Federal Reserve, FDIC, FFIEC, SBA, the Institute of Management Accountants (IMA) and the AICPA.
Dev has written about credit risk management, financial analysis and related subjects for the ABA's Commercial Insights, the Risk Management Association's RMA Journal, and other business professional journals. He is the author of Analyzing Construction Contractors and its related RMA workshop.
A past national chair of RMA and former Florida Chapter president, Dev serves as a member of the RMA Journal's advisory board, and an ex-officio board member of the Florida and Atlanta RMA chapters. He also serves on the advisory board of the Atlanta Chapter of the Professional Risk Managers' International Association (PRMIA), and he has consulted on credit risk issues with banks in Morocco, Egypt, and Angola through the US State Department's Financial Service Volunteer Corps (FSVC).

Testimonials



Kathie Beans,
Writing,editing, and marketing services for financial companies, associations, and academic and trade journals
Dev Strischek is a long-time and highly valued member of The RMA Journal Editorial Advisory Board. I'm continually amazed at his wide breadth of knowledge that extends well beyond the field of banking. And what's best about Dev is his willingness to share his knowledge. An excellent writer, a coach to other authors, and an insightful advisor to me, Dev is frequently recognized for his outstanding work.

Frequently Asked Questions
How to join the course?
Click on the Enroll button, choose your option and complete the payment. You will be contacted via the email address that you provided on how to proceed with the training.
What if I'm unhappy about the course
We would never want you to be unhappy! If you are unsatisfied with your purchase, contact us within the first 48 hours and we will give you a full refund. You may cancel up to two working days prior to the course start date and will receive a letter of credit to be used towards a future course up to one year from date of issuance.. You will get refund if the Live Webinar has been cancelled. You could choose between the recorded version of the webinar or refund for any cancelled webinar. Refunds will not be given to participants who do not show up for the webinar. On-Demand Recordings can be requested in exchange. Webinar may be cancelled due to lack of enrolment or unavoidable factors. Registrants will be notified 24hours in advance if a cancellation occurs. Substitutions can happen any time. . If you have any concern about the content of the webinar and not satisfied please contact us at below email or by call mentioning your feedback for resolution of the matter. We respect feedback/opinions of our customers which enables us to improve our products and services.