What's important to know in terms of background?

This is a hands-on practical online program which includes 7 online sessions with the trainer. Additional option include implementation checklist and Certificate of Completion.
The Implementation Checklist takes your thinking to the next level. Each Challenge Question discussed during the sessions is written as a scenario or real life situation in which you are positioned as an agent of change in your organization.
You are then asked to identify the barriers in your organization that could prevent or at least slow down your implementation of the change. Then you are requested to use/raise your creativity by asking how you overcome the 2 barriers you believe you are most likely to encounter in your organization as you attempt to implement the change.
Submission of just the 2 barriers for each challenge scenario is designed to determine if the same difficulties occur regardless of the change to be implemented or whether there are different difficulties for each one – which makes it more challenging for you as an agent of change in your organization.
Just the submission of the 2 greatest barriers to implementation in your organization ensures you receive a certificate of completion for this program.
What will you achieve by the end of the program?
1. Make better decisions- understand the most critical strategic approaches you need to be utilizing in your organization and why;
2. Be able to focus the power of your organization on the right strategic and operational issues to be "the best you can be" as an organization;
3. Have a clear understanding of the factors that will lead to enhanced organizational performance in the future – take you to the next level of performance;
Know where the "gaps" are now in terms of what you are currently doing and what you have to do differently to be successful
Be better prepared to act as 'change agents' in your organization
Be more creative and think more strategically about your business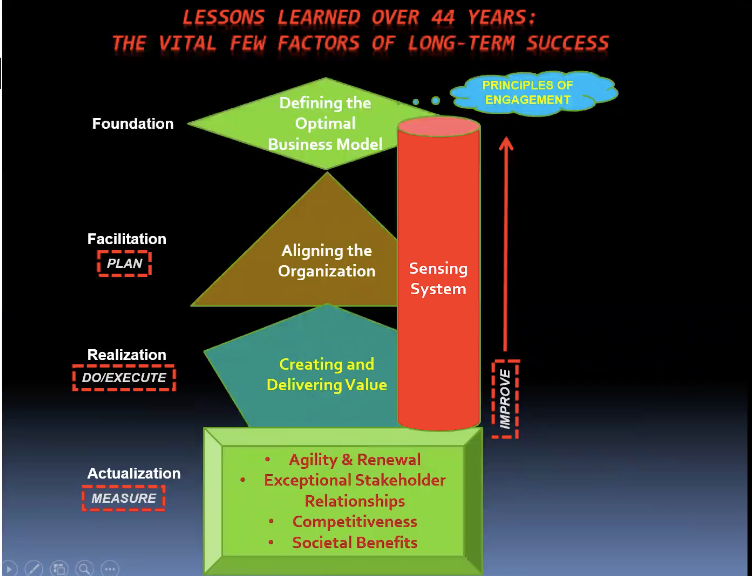 What are the objectives of this program?
Know how to ask the key questions – the ones, which when answered, will provide you with the depth of insight needed to make more optimal decisions at a higher – more strategic level and make them faster – engage in what we call hyper-decision making.
To be able to recognize patterns – to see the dots before others do and connect them faster so you see the full picture in a way others do not and in a way that always allows you to be more proactive – not reactive
To be able to take a system' s view of how things work as well as the understand the critical need for having systematic, integrative and comprehensive processes that comprise those systems
Refining your integration capability as you will be able to take many different fragmented pieces, systems or approaches and begin to link them together by identifying and assessing the importance of the points of commonality that exist between them – understand the interdependencies between them which others fail to see.
It will be very important that as you approach finding solutions to the issues presented, use your own company as the point of reference. In other words, through what we do in these brain teasers, these mind challenges, that we not only stretch your mind making you a more capable executive now or in the future, but that we also, through your creativity and high quality thinking, find ways to help improve the performance of your own organization. This, then, makes you a change agent within your organization!
What's unique about this program?
The entire program is based on hands-on practical, real concepts and situations directly from Dr. Marra's 44 years of global experience in 39 countries and in over 160 organizations of every type – there is NO THEORY!
You will be challenged to be the best you can be in new and different ways – confronted with situations from real organizational challenges covering all different aspects of business as you have never been challenged before. That may scare you and to take this program you need to have courage and confidence!

Who Should Participate?

This program will work best for ambitious senior managers or aspiring leaders who want to move to a strategic leadership role and learn how to think outside the boundaries they currently operate in – to see and be challenged by not only the bigger picture, the holistic view but the complexity that comes with it.
Any ambitious member of management from middle management upward to senior management across any functional area. Grow and develop – learn to confront issues outside your normal comfort zone with relative ease unlike you have been able to do in the past.
Why Should You Participate?
If you have any desire – any aspiration to be able to enhance your strategic thinking capability – a critical capability you need to have based upon our experience if you are to become a member of management or if you are already on the leadership team of your organization.
Without it you will not be able to steer your organization through the unchartered and turbulent waters of the future – through the relentless change, competitive threats and technological revolution that is already around us and growing stronger every day.
Helping to ensure your organization endures the test of time and turbulence and maintains excellence in all it does, continuously sets the standard for performance and creates and delivers value to all key stakeholders is a big job – one that demands strategic thinking capability.
_____

You will also get the following additional Bonuses:
Bonus #1. An Organizational Vulnerability Assessment - valued at $100
Bonus #2.Background & Overview of the Insights Paradigm 'Organizational Vulnerability' Survey - valued at $50
Bonus #3. Customer Focus Assessment Survey. Find out How Customer Focused Your Organization Really Is! - valued at $150

_____
The Outline.

The program consists of the following 6 modules:

Module 1. The innovation/opportunity matrix – Part 1
Where Would You Start the Process If You Needed or Wanted to "Re-invent" Your Organization? Identifying the critical issues the leadership team must identify and resolve to move their organization from a 'red ocean' positioning to more of a 'blue ocean' positioning
Module 2. The Innovation/opportunity Matrix – Part 2
A Fresh and Controversial Look at Business Models – Breaking with Tradition. Here we get into more detail regarding the what and the how – about issues such as 'value', what it means, why it is so strategically important and how you will do what needs to be done to reinvent your organization
Module 3. Business Models - Part 1
You want to create an enduring organization which can withstand the test of time, change and turbulence; set the standard for excellence; ensure performance as measured by the right KPI's positions your organization as 'best-in'breed'; and that you continuously create and deliver value to all key stakeholders. What are the components of the business model – which is the heart or spirit of your organization? Why are they critical?
Module 4. Business Models – Part 2
Revise your business model components and be prepared to answer key questions about those components such as (1) Why is it critical that the leadership team be a team? What are some of the behaviours and practices that show he leadership team is leading by example – that they are being a role model for 'teamwork'? How will this make a difference in organizational performance
Module 5. Hyper-Decision Making – Part 1
You job is to find ways to help your organization make more optimal decisions faster than ever. You know that to be successful in the market your organization has to be more agile and part of that is how your organization goes about making decisions. There are some 9 factors that affect speed and quality of decision making in an organization. You will be given 4 of them and you will have to come up with the other 5. Then you will need to explain how each factor influences the speed and effectiveness (optimality) of decision making
Module 6. Hyper-Decision Making – Part 2
You have been given the assignment of designing an effective decision-making business process. You may even be given a ' strawman' process – a design which a senior manager in your organization did some time ago when he was thinking about this issue. You must pass judgement on it and/or design the right decision-making process.
---
Additional Feature #1: Course Software That Keeps You On Track
The course software is very easy to use. It tracks your progress for you, allowing you to come back right where you left off. This keeps you organized and helps you focus your time on learning.
You can access the course anytime, from any device. Watch the presentations, videos and downloadable materials on any tablet or smartphone.
Additional Feature #2: Ability to collaborate with both author and other students, ask questions and make comments.
Your Satisfaction Is Guaranteed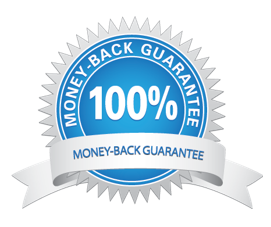 Our goal is to help you become a better Leader so you can take your career to the next level.
We want you to use this course as a resource for continued learning. If you take the course and are not satisfied with what you learned, contact us in the first 30 days and we will give you a full refund.
Your satisfaction is guaranteed by our 100% money-back guarantee refund policy.