Strategic Leadership insights - The Monthly Program
Build the Insight and skills you need to compete and become a strategic leader you aspire to be.
Some months ago, the Global Risk Academy in partnership with Dr. Ted Marra introduced a course called Strategic Leadership. Over 5000 people downloaded the free Whitepaper Dr. Marra wrote and many took the course offered on this critical topic.

Many of the course participants asked if they could participate in an on-going Strategic Leadership program so that they can keep up to date with all new insight and development.
Together, the Global Risk Academy and Dr. Ted Marra have decided to introduce a new program – Strategic Leadership Masterclass which will meet these requirements.
How much is one great idea - a truly global proprietary best practice - worth if it builds your capability to think strategically and creatively and it makes you an excellent agent of change to take your organization to a higher level of performance and competivness?
And if you get one such idea in a 15 minute video every month which is relevant, easy to understand and best of all easy to implement in your qrganization?
There will be proven effective approaches NOT available anywhere else that will help you and your organization excel! You decide when to disenroll. There will be an almost endless pipeline full of practical and powerful approaches focused on outcomes – focused on the vital behaviors and practices needed for future professional and organizational success – guaranteed as the Global Risk Academy will ensure or you will receive an appropriate refund of your investment!

You will have access to a 15 minute video with one vital Strategic Leadership insight which is logical, relevant, connected to your true business needs and easy to apply to enhance your performance as a member of management as well as take your organization to a higher level of competitiveness and profitable growth.
You will see key strategic and operational charts and proven approaches based on hands-on experience, in effect, global proprietary best practices not found anywhere else developed over 45 years in 40+ countries and some 175 organizations of every type and sector. You will also be given a key strategic leadership question, which if you choose to answer it, will take you into new exciting and possibly uncharted waters which will build your capability as well as enabling you to become a change agent capable of moving your organization to a higher level of performance.
Who Should Participate?

This program will work best for ambitious senior managers or aspiring leaders who want to move to a strategic leadership role and learn how to think outside the boundaries they currently operate in – to see and be challenged by not only the bigger picture, the holistic view but the complexity that comes with it.
Any ambitious member of management from middle management upward to senior management across any functional area. Grow and develop – learn to confront issues outside your normal comfort zone with relative ease unlike you have been able to do in the past.
Why Should You Participate?
By attending, you will understand how to even more effectively
Identify the benefits of focusing on strategy
Learn the different ways in which vision can be used in the organization
Understand how to integrate strategy, objectives, metrics and performance
Learn the new strategic patterns that are evolving in the business world and develop ideas for their application for your organization
Discover when to use action plans to implement strategy and when a looser system is required
_____

Your Satisfaction Is Guaranteed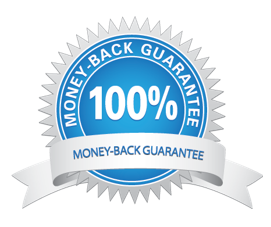 Our goal is to help you become a better Leader so you can take your career to the next level.
We want you to use this course as a resource for continued learning. If you take the course and are not satisfied with what you learned, contact us in the first 30 days and we will give you a full refund.
Your satisfaction is guaranteed by our 100% money-back guarantee refund policy.
Your Instructor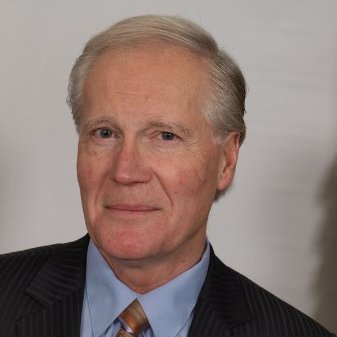 Dr. Ted Marra is a strategic facilitator to the world's top organisations assisting them with transformation and the most challenging operational and strategic issues including turnarounds, new business launches, global organisational change
He is an organizational mentor and writer, he has lectured in MBA/EMBA programmes at universities in Boston, Detroit, the UK, Switzerland and Croatia. He is now a Member of the Board of MAX/Knowledge Now, a global learning organisation.
Marra is the author of numerous reports for the Conference Board in New York and others as well as articles for US and European Journals and some 50 Posts on his LinkedIn site. His most recent book, 'The Wisdom Chronicles: Competing to Win' was just published in January 2015. Areas of expertise in addition to Strategic Leadership include Relationship Mastery, Business Excellence and Research.
He has consulted with over 160 organizations in 39 countries during the past 43 years and has guided transformation initiatives in some of the world's most prominent companies such as Xerox, Shell, IBM, Royal Bank of Scotland Group, Johnson & Johnson, DuPont, Electrolux as well as government agencies, SME's and NGO's. He has led business turnarounds, launched new businesses and helped SME's double in size and move from a local to global market reach.
Ted was also Senior Policy Advisor for President Reagan and has held management positions with such organizations as General Motors and Goodyear as well as owning and operating two consulting companies – MQI in Boston and The Centre for Innovation Management Europe Ltd. in the U.K
He is currently a partner in a new start-up organisation in Dubai, UAE called Insights Paradigm which is a very unique strategic advisory and facilitation organisation.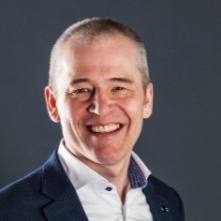 What Others Are Saying
I have had the privilege to work with Dr. Marra both as a mentor and colleague. Dr. Marra has a broad and deep understanding on how to assist organizations in improving themselves for viability and sustainability.
What truly sets Dr. Marra apart is the combination of his deep academic skills, the huge amount of cross cultural experience from a variety of industries and the ability to always use and promote thinking as a strategic asset. He is one of the few I have come across who have captured so many of the vital aspects of what is required for success with such down to earth clarity.
- Gӧran Kӓllmark, CEO, Informed Decisions, Sweden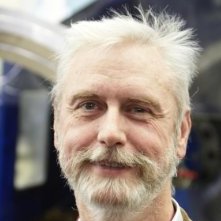 What Others Are Saying

For many years I worked with Ted in Switzerland. His ability to boil down most complicated issues of management to the key points fascinates me time after time. He is able to deliver clear strategic advice without becoming nebulous or losing contact to the operative grounds of success.
As a lecturer for senior executive programs in Swiss universities, as well as a consultant, he used his experience gained by working with a lot of renowned companies around the world to provide valuable insight and support.
- Dr. Lothar Natau, Management and Bereitungs Gmbh, Switzerland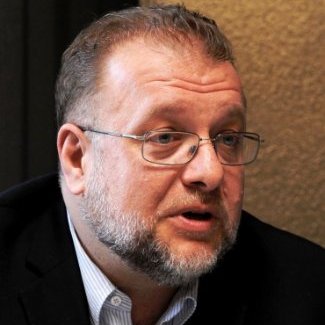 What Others Are Saying
Our leadership team worked with Dr. Marra on optimizing key decision making processes in our company. From the very beginning it was clear that he was guiding us with strong and silent confidence based on deep academic foundation and broad real life experience.
Dr. Marra helped me and my colleagues to find our way through the decision making jungle and pave it into a clear and simple path. At the same time he contributed to the development of key members of our staff—some of our 'leaders of tomorrow'—through their involvement in Strategic Business Improvement Teams designed to specifically support each of several domain decision Councils we created as part of the transformation process.
- Nikola Dujmović, CEO, SPAN, Croatia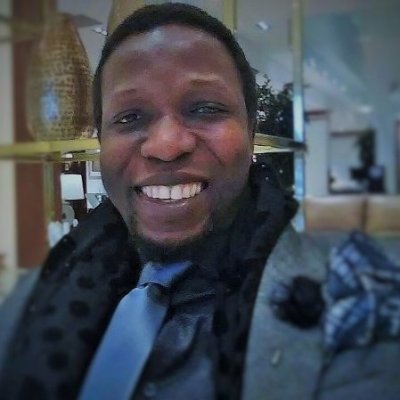 What Others Are Saying
Ted's years of experiences in different field of business have given him great insight and wisdom to assist other leaders and professionals like himself coordinate their goals more appropriately. His success comes from the success of others and his brand of humility allows him to be easily approachable and trustworthy. I strongly recommend everything he has to offer as reputable and a very respectable person.
- Olayiwola A. Alara, Executive Chairman and CEO at AAGC
Frequently Asked Questions
How long do I have access to the course?
How does lifetime access sound? After enrolling, you have unlimited access to this course for as long as you like - across any and all devices you own.
What if I am unhappy with the course?
We would never want you to be unhappy! If you are unsatisfied with your purchase, contact us in the first 30 days and we will give you a full refund.
Get Me Started Learning the Course

Here's what you need to do to get started. Click the Enroll button below to register for the course.
Choose your best option, fill out your information on the next page and you will get your spot.
Again, thank you for joining us and other students on this journey and I look forward to seeing you on the inside... Please click the button below to reserve your spot.