Why Is This Course
Are you up to the challenge? The best leaders are those who not only understand the mechanics of their solutions but also foresee the people, issues, and systems they intend to affect. They must be able to imagine, communicate and collaborate.
This course provides you both theoretical background and practical tools. It was built around powerful concepts, dramatic images, inspiring quotes and stories.
The uniqueness of this course is that it brings together both corporate leadership and military leadership's tools, having been designed by senior Corporate Managers who are also former naval Officers.

About This Course
The entire course is designed in order to provide not only a theoretical background on leadership but also useful tools that can be practically applied in the working environment.
Leadership starts by mastering the leadership of self. Then you have the right to start to deliberately influence and lead others. The most effective way to lead is to set the example.
We all have deeply developed habits of behavior. First we must discover why and how we currently handle the critical behaviors of great leadership. What is our unconscious state of mind when it comes to each habit? What do other people see when they watch us? How do we change and develop new habits?

We will delve into each behavior that is needed for you to be a great leader. This will include tools to help you assess yourself, develop and design a system of follow up to insure you continue to improve.
What Exactly Am I Going to Learn?
The Total Leadership Course is divided into 8 training modules consisting of powerpoint presentations, embedded videos, slides notes, a syllabus, a self-evaluation test, a role game and powerful bonuses that will help you build your knowledge and skills. You will be able to apply what you are learning and see immediate results.

Module 1 – Leadership Definition
Module 2 – How to Lead
Module 3 – Mission Command
Module 4 – Leadership Ethics
Module 5 – Leadership and Soft Skills
Module 6 – Leadership Mistakes
Module 7– Leading the Change
Module 8 – Leading Your Team
Module 9 – Role Playing
Quizzes
Bonus #1: Comments Section on Every Page
Each page in the course has a comments section. You can ask questions here and also see what other students in the community are asking. I will be here answering your questions and helping you along the way.
Bonus #2: Course Software That Keeps You On Track
The course software is very easy to use. It tracks your progress for you, allowing you to come back right where you left off. This keeps you organized and helps you focus your time on learning.
You can access the course anytime, from any device. Watch the presentations, videos and downloadable materials on any tablet or smartphone.
Your Satisfaction Is Guaranteed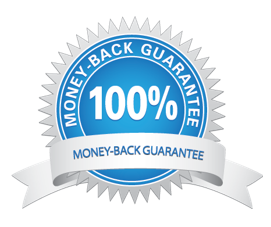 Our goal is to help you become a better Leader so you can take your career to the next level.
I want you to love this course and use it as a resource for continued learning. If you take the course and are not satisfied with what you learned, you can get a full refund.
Your satisfaction is guaranteed by our 100% money-back guarantee refund policy.