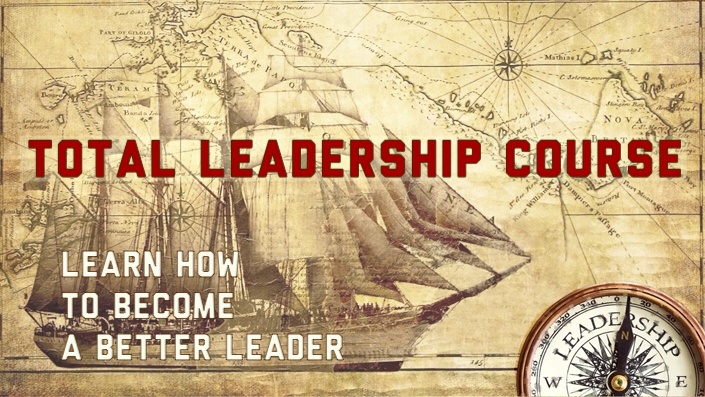 Total Leadership Course
A Step-By-Step System for Learning How To Become A Better Leader developed by experts in both corporate and military leadership
Why Is This Course
Are you up to the challenge? The best leaders are those who not only understand the mechanics of their solutions but also foresee the people, issues, and systems they intend to affect. They must be able to imagine, communicate and collaborate.
This course provides you both theoretical background and practical tools. It was built around powerful concepts, dramatic images, inspiring quotes and stories.
The uniqueness of this course is that it brings together both corporate leadership and military leadership's tools, having been designed by senior Corporate Managers who are also former naval Officers.

About This Course
The entire course is designed in order to provide not only a theoretical background on leadership but also useful tools that can be practically applied in the working environment.
Leadership starts by mastering the leadership of self. Then you have the right to start to deliberately influence and lead others. The most effective way to lead is to set the example.
We all have deeply developed habits of behavior. First we must discover why and how we currently handle the critical behaviors of great leadership. What is our unconscious state of mind when it comes to each habit? What do other people see when they watch us? How do we change and develop new habits?

We will delve into each behavior that is needed for you to be a great leader. This will include tools to help you assess yourself, develop and design a system of follow up to insure you continue to improve.
What Exactly Am I Going to Learn?
The Total Leadership Course is divided into 8 training modules consisting of powerpoint presentations, embedded videos, slides notes, a syllabus, a self-evaluation test, a role game and powerful bonuses that will help you build your knowledge and skills. You will be able to apply what you are learning and see immediate results.

Module 1 – Leadership Definition
Module 2 – How to Lead
Module 3 – Mission Command
Module 4 – Leadership Ethics
Module 5 – Leadership and Soft Skills
Module 6 – Leadership Mistakes
Module 7– Leading the Change
Module 8 – Leading Your Team
Module 9 – Role Playing
Quizzes
Bonus #1: Comments Section on Every Page
Each page in the course has a comments section. You can ask questions here and also see what other students in the community are asking. I will be here answering your questions and helping you along the way.
Bonus #2: Course Software That Keeps You On Track
The course software is very easy to use. It tracks your progress for you, allowing you to come back right where you left off. This keeps you organized and helps you focus your time on learning.
You can access the course anytime, from any device. Watch the presentations, videos and downloadable materials on any tablet or smartphone.
Your Satisfaction Is Guaranteed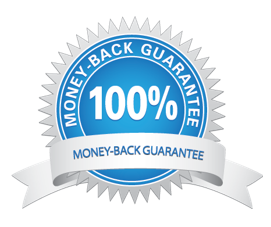 Our goal is to help you become a better Leader so you can take your career to the next level.
I want you to love this course and use it as a resource for continued learning. If you take the course and are not satisfied with what you learned, you can get a full refund.
Your satisfaction is guaranteed by our 100% money-back guarantee refund policy.
Your Instructor
Michele Sancricca is a seasoned executive and Maritime expert, having worked several decades over differentiated roles in both the Defense sector (where he was a Lieutenant Commander in the Italian Navy) and Maritime industry.
Project experience includes multi-billion dollar shipbuilding projects, maritime security operations, and ocean and intermodal international trades. Michele's functional experience includes Process Optimization, Leadership Training, Strategic Planning, Shipping Finance, and Maritime Security.
What Others Are Saying
"I enjoyed reading and learning from the Total Leadership course. The information is presented in a clear, organized, and compelling way--in such way where you can easily translate it from theory into practice. Furthermore, it draws open and synthesizes a wide array of topics, from established leadership models to softer topics, such as developing emotional intelligence.
Although the slides are designed with slide notes for a facilitator to use, I used it for personal consumption. I've found this training very useful for both personal and career development."
- David Tang, Founder, Flevy
Course Curriculum
Self Evaluation - How Good Are Your Leadership Skills?
Available in days
days after you enroll
Bonuses
Available in days
days after you enroll
Frequently Asked Questions
1. What if I am unhappy with the course?
We would never want you to be unhappy! If you are unsatisfied with your purchase, contact us in the first 30 days and we will give you a full refund.
2. When does the course start and when it finishes
Once you join, you'll have lifetime access to a completely self-paced online course available on any device. You can decide what content you want to start with, when you'd like to start and when you'd like to finish.
3. How do I ask questions and get support?
Each module page has a comments section at the bottom. You can use this section to ask questions and see what questions other students have. We will be there helping to answer your questions.
4. What payment methods do you accept?
All major credit cards including Visa, MasterCard, and American Express are accepted. You can also pay with PayPal. You can use your company or organization's credit card as well.
5. Can my employer pay for my enrollment?
Yes, you can use your company's credit card to pay for the course. A receipt will also be emailed to you that you can submit for reimbursement to your employer. Most companies are willing to invest in advancing their employees career.
Do I get a certificate of the hours, CE points or similar , earned in this course?
Upon successful completion of all quizzes and exercises you will get a Certificate of Completion from Global Risk Academy. There is a requirement of 10 hours
Get Me Started Learning the Course

Here's what you need to do to get started. Click the Enroll button below to register for the course.
Fill out your information on the next page and you will get immediate access to the course. All the modules are there, and we will be in the comments section answering your questions.
Again, thank you for joining us and other students on this journey and I look forward to seeing you on the inside... Please click the button below to get started right away.