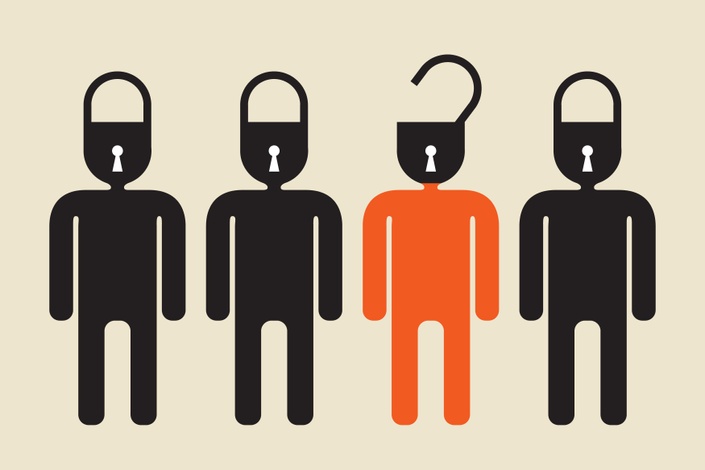 Creating a Cyber Incident Response Program That Works
Learn how to develop a CSIRT Policies, Program, Plan, Playbook, Training and Exercises in your organization.
Enroll in Course
When
February 2019 19th, Tuesday | 01:30 PM EST | Duration: 60 Min
What You Will Learn

This training program is designed for managers and project leaders who have been tasked with implementing a computer security incident response team (CSIRT) and program (CSIRP). You will learn how to develop a CSIRT Policies, Program, Plan, Playbook, Training and Exercises in their organization.
Why You Should Attend
Is your Cyber security Incident Response team trained to respond in an Incident? Many organizations thought they were and then the results proved otherwise.
Are you willing to risk your Business Reputation on their training?
Coordination of incident handling stops duplication of effort. Training should concentrate not only on the capability to react to incidents but the ability to utilize the resources to alert and inform its stakeholders.
We will cover table top tests, table top exercises, full Red Team Blue team training. Playing the role of an attacker can make your team better at defense. Many companies exercises do not using formal blue teams. This is an effective way to have a more realistic idea of their true defensive capabilities. Exercises do not have to be expensive.
Learning Objectives

The best way forward is an efficient Incident Response Program that allows an organization to respond with speed and agility, while empowering businesses to maintain continuous operations. Such a solution also reduces revenue loss, reduces fines and lawsuits and protects brand reputation.
Who in your organization has key responsibility to develop an information security governance program
Review existing Information Security policies and standards to ascertain their adequacy in coverage scope against industry best practices, and update them as appropriate, taking into account compliance recommendations?
Establish Key Performance Indicators (KPI) to determine if your Information Systems Incident Response program meets business objectives and operational metrics for ongoing process improvement.
Learn how to develop a CSIRT Policies, Program, Plan, Playbook, Training and Exercises
Outline:
Adopting a systematic approach to risk tracking to enhance the effectiveness of the cyber incident program
Outlining the critical actions to take if an event affects the company or its partners
Understanding an organizations' susceptibility to a cyber attack
Cyber incident response: Getting started, research, training, testing and maintaining
Standards and best practices: ISO 27001, ISO 27035, ISO 27005. NIST, FFIEC, HIPPA and HITRUST
Who Will Benefit:

Information Security Managers
CEO
CIO
CFO
CSO
Technology Managers
Auditors
Your Instructor

Dr. Michael C. Redmond, PhD, is a certified project manager, PMP, has two masters' certifications in business continuity/disaster recovery MBCP and FBCI and is certified in emergency management.
She is active in cyber security and holds multiple ISO certifications (ISO/IEC 27001 Information Security Management, ISO/IEC 27032 Lead Cyber Security Manger, ISO/IEC 27035 Security Incident Response, ISO/IEC 22301 Business Continuity Management Systems, ISO/IEC 21500 Project Management, and ISO/IEC 41001 Environmental Management).
She is an international consultant, speaker and published author.

Her past experience includes 13 years as a senior manager with Deloitte, KPMG and Chubb in the areas of: compliance, crisis management, business continuity, disaster recovery, emergency management, internal audit/ gap analysis.
She was a business continuity/disaster recovery manager with the Bank of New York.
She consults for clients in diverse industries such as banking, manufacturing, pharmaceutical, hospitals, government agencies, colleges and universities, law firms, and media.
Course Curriculum
Lecture 1
Available in days
days after you enroll
Main Module
Available in days
days after you enroll

Recent Results
Tom Martin, President, Tom Martin Media, LLC - Public Relations
It's easy for me to understand why Michael's expertise in the field of Cyber Security is appreciated at the highest levels and why she is in great demand as a speaker at various conferences.
Over the years, I've seen that not only is Michael a brilliant and compassionate person, but she is extremely dedicated to maintaining state-of-the-art knowledge of this intricate and rapidly changing field, and she is constantly revising and improving her presentations and webinars, and is serving her colleagues and students with a steady stream of fascinating articles.
When it comes to an expert who is not only helpful and extremely knowledgeable but also tireless when it comes to "customer support" and service, Michael is number one!

Nashath Abdulla - IT Business Analyst



It is rare that you come across a Knowledge power house like Michael. I was fortunate enough to work with Michael as our consulting partner. Her expertise in the field of Risk Management, Audits, and Cyber-attack is immense and helped us to create the awareness and recurrently nurture companies. Thank you Michael.

Ahmad Saleem, Senior Consultant - Advisory Services - Risk Assurance at EY

I attended a webinar on the topic of "How to apply ISO 27001 using a top down, risk-based approach"delivered by Michael C. Redmond. I am really delighted by the way of the thought processing during the seminar and in the end, intellectual and precise response to QA session.
I will definitely recommend everyone to attend future webinars and sessions, since personally I will do it onward. Really appreciate your efforts!.
Frequently Asked Questions
How to join the course?
You will be contacted soon via email you provided during registration. In this email, you will get further instructions on how to proceed with the training.